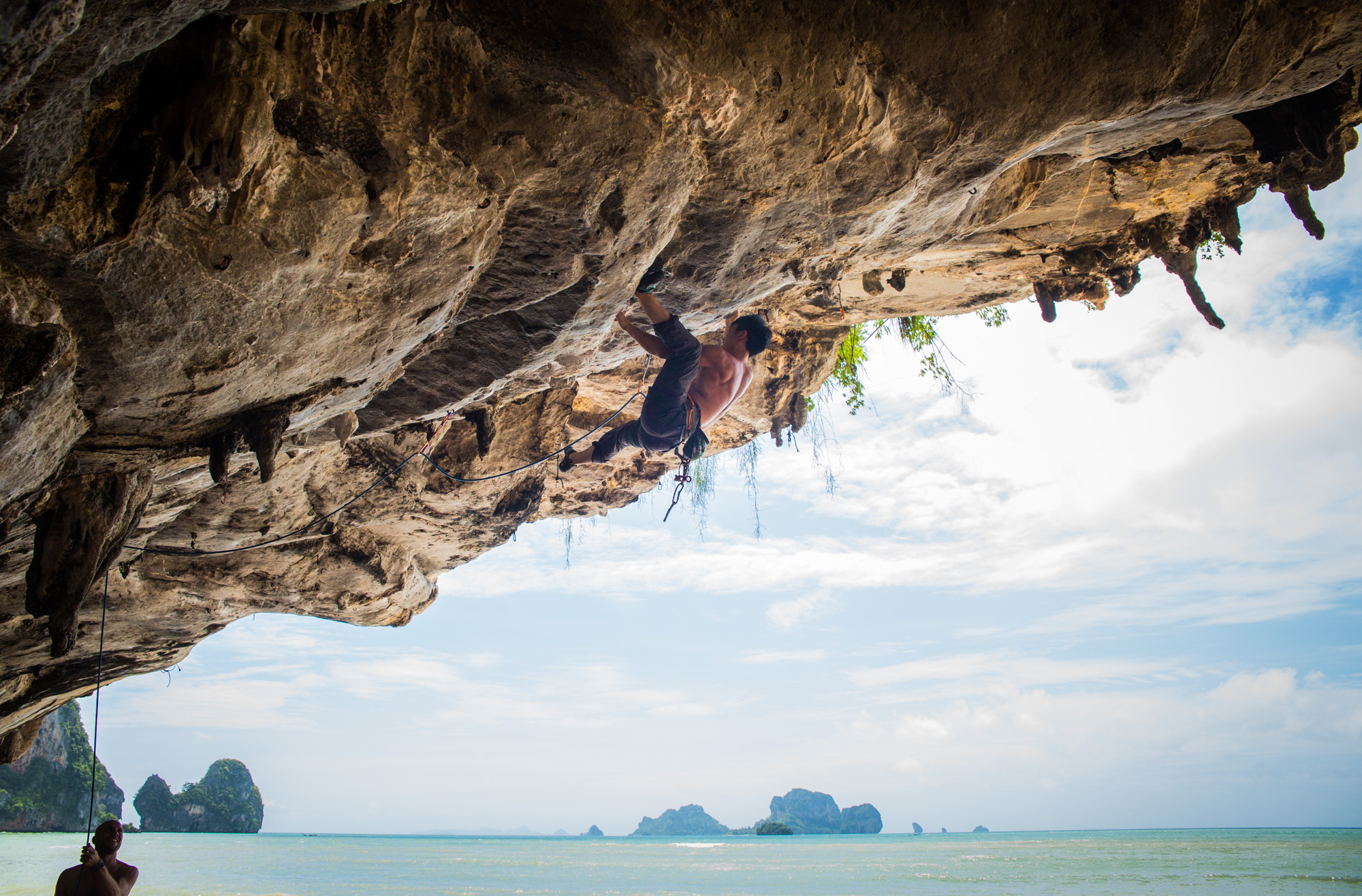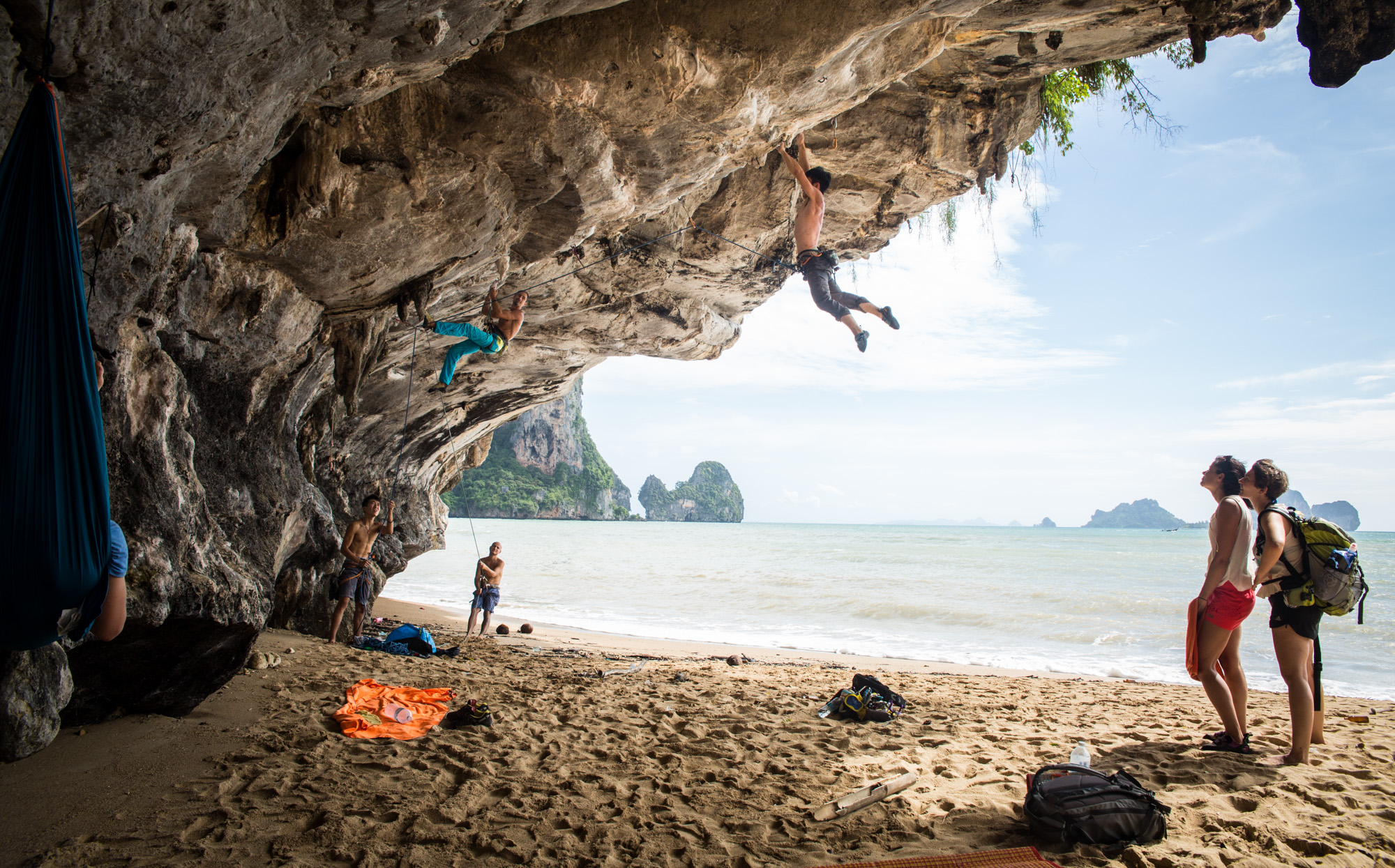 Tonsai Beach, in the province of Krabi, Thailand, is a quiet climber's paradise surrounded by the Andaman Sea and neighbouring communities. There is only one main street and a population of 100. Electricity runs on the beach from 5 pm to 6 am. To get to the beach, you must walk through a dense rocky path from nearby Railay Beach or take a long-tail boat from Ao Nang.
Many climbers from all over the world come to Tonsai to climb outdoors. Massimo Wihuri from Finland initially came to climb in 2014 and has now spent two years living and climbing on the beach. During nights, he works as a DJ at one of the bars on the beach. He is on his seventh tourist visa.
Mathias Lei a climber from Switzerland chalks up his hands before attempting a climb. This is his second trip to Tonsai and he is spending two weeks at the beach before heading back to his studies in Switzerland.
Matthias Lei attempting his project climb on Tonsai Beach.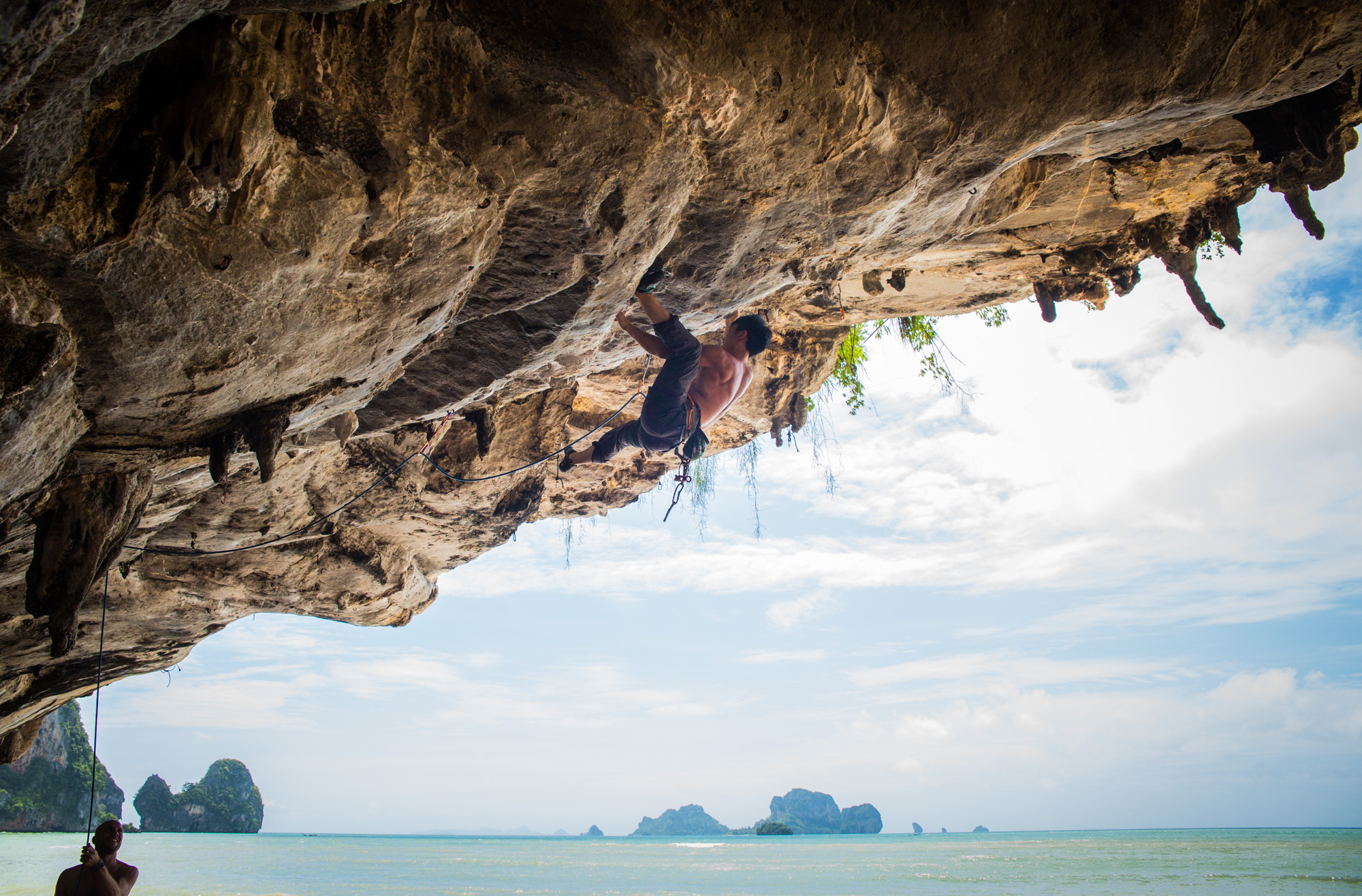 Hunter Lee, a climber from Canada, on his project climb on Tonsai Beach with new friend Dave from New Zealand belaying. Many climbers, travel alone to the beach and meet other climbers to belay them during their stay.
Matthias Lei mid-climb on his project at Tonsai Beach.
Mattias Lei on the final moves during his project climb at Tonsai Beach. During this move, he has to be very conscious of his fingertip placement and his balance while suspended from the roof as his foot is holding most of the weight.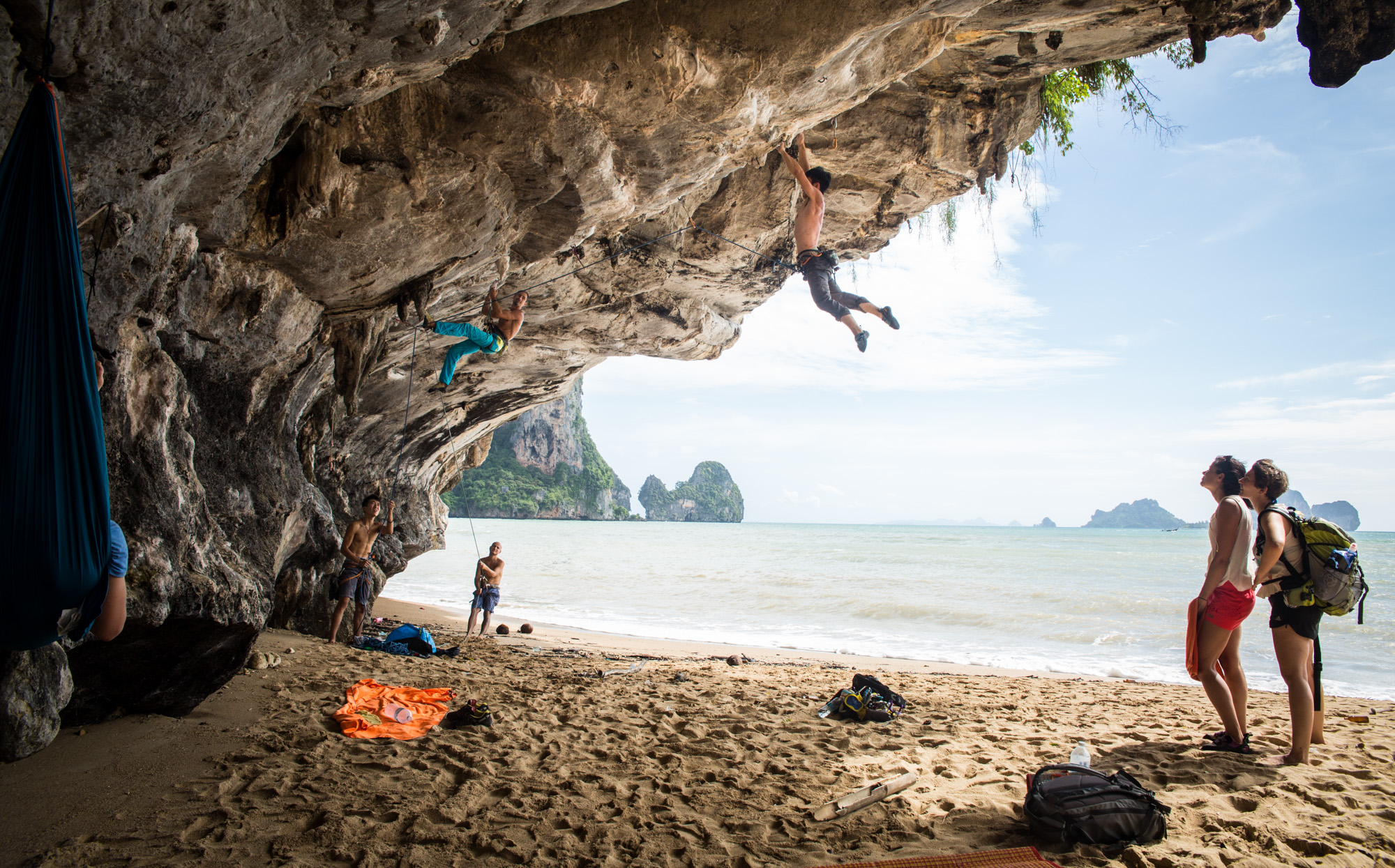 Climbers watch as climber Hunter Lee attempts his project climb on Tonsai Beach.
A climber walks back to her hotel room after a day of climbing at a surrounding wall at Tonsai Beach.