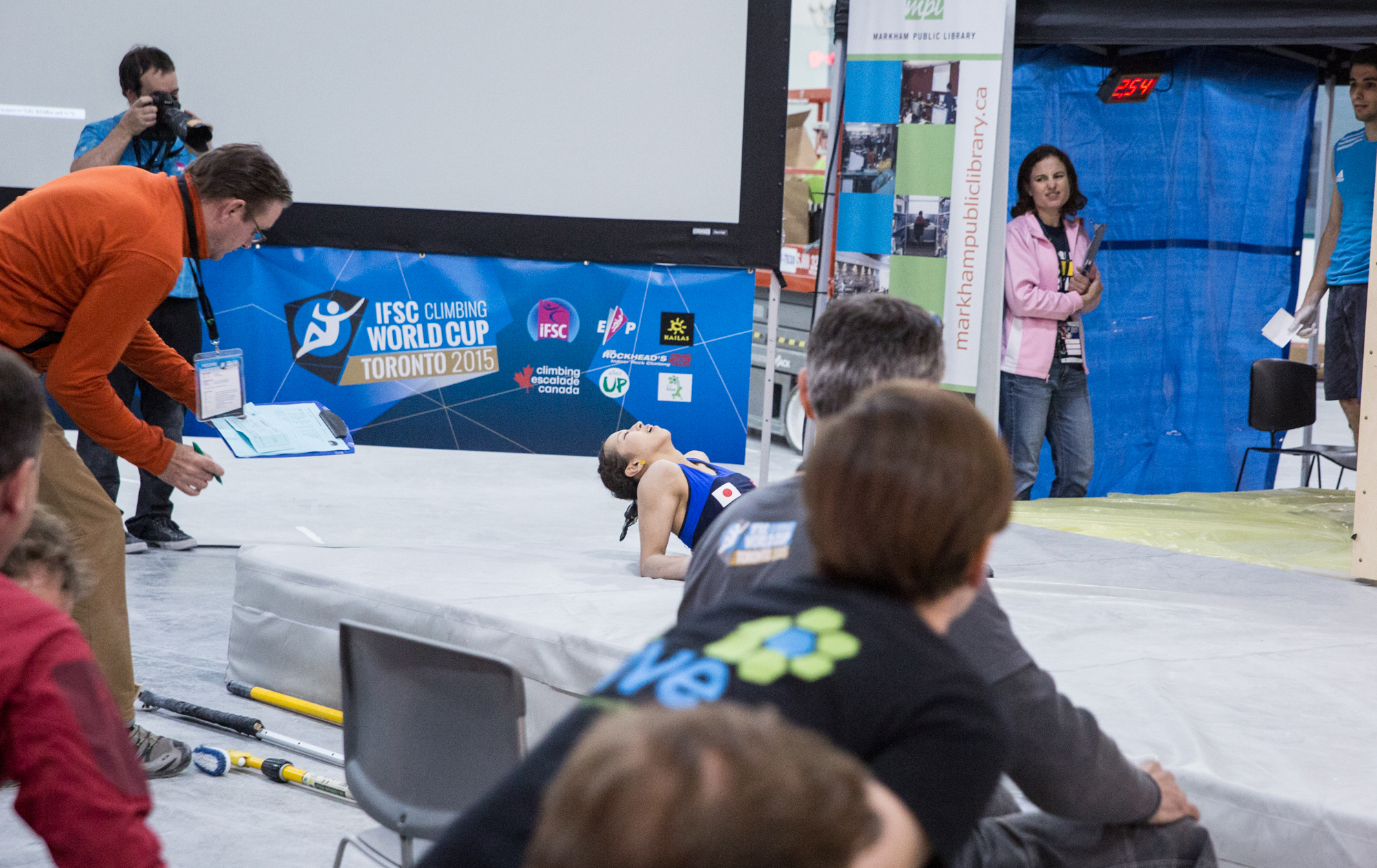 At the sound of the buzzer, Adam Ondra from Czech Republic and Sean McColl from Canada race to complete their bouldering problems at the 2015 World Bouldering Cup in Toronto. All climbers have four minutes each to reach the top of individual problems.
The World Bouldering Cup is a yearly circuit of climbing competitions that take place around the world to rank the top international climbers in bouldering. Toronto is one of the cities which hosts a yearly climbing competition.
Akiyo Nogochi from Japan tops the final boulder problem in the semi-final round, securing her spot in the finals.
French climber Fanny Gilbert reaches the top of her boulder problem and lets go after getting top-out confirmation from the judging officials.
A Korean climber fails to top one of the boulder problems with the clock down to zero, eliminating him from the podium.
Scratches and bruises on knees are just a few of the struggles professional climbers face, along with a rigorous schedule and the pressure to win from coaches, parents and themselves.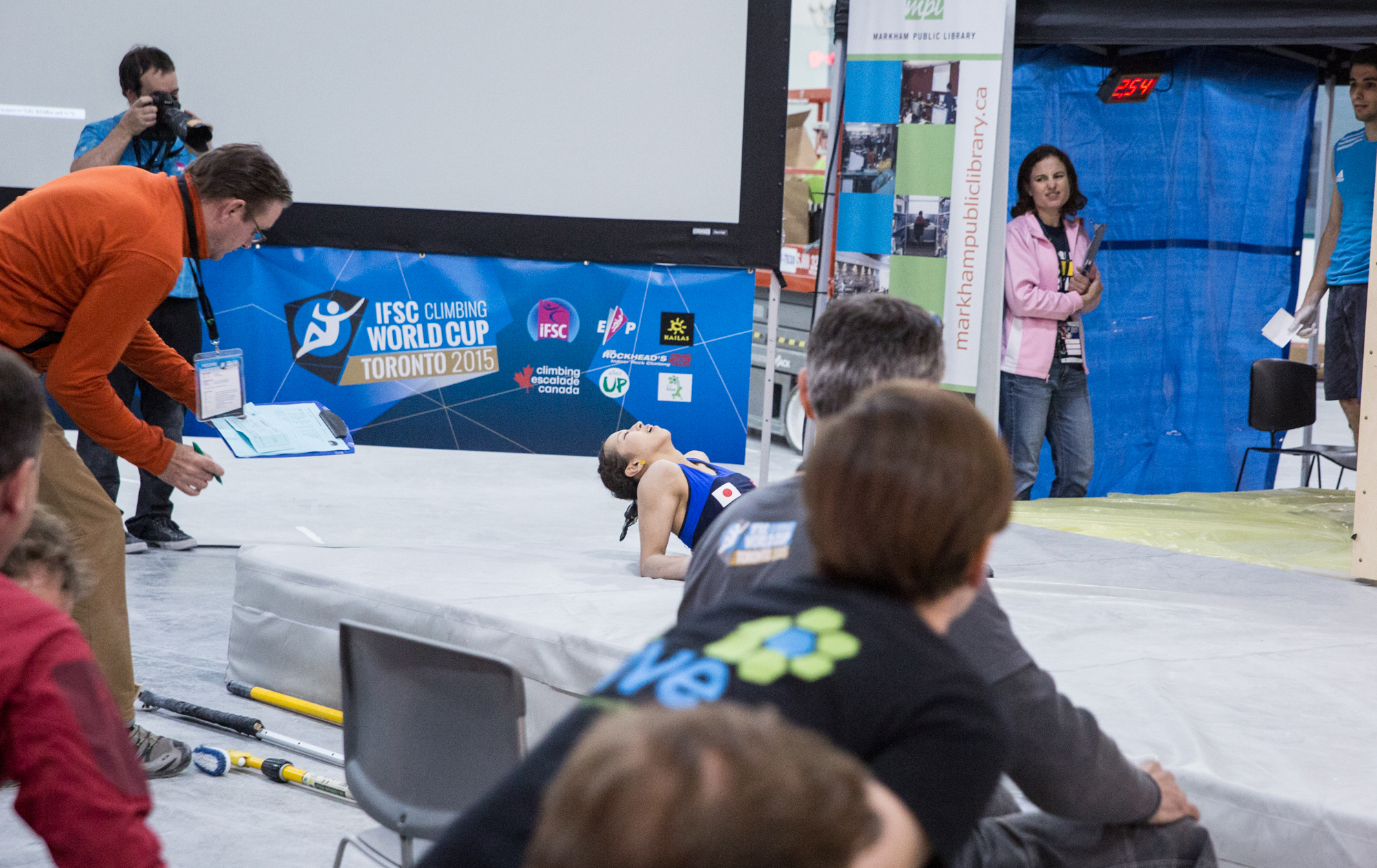 Akiyo Nogochi, 27, climber representing Japan at the World Bouldering Cup, almost makes it to the top of a bouldering problem, but slips at last minute.
While working on a problem, a climber pulls a tendon in his finger, forcing him out of the competition.
After numerous attempts, Nathaniel Coleman, 18, from U.S.A. falls from a problem in the final round, placing him in second place.
Alban Levier, French climber, tops the final problem, and his coach congratulates him at the end of the competition.
Alban Levier from France places first in the men's category, followed by Nathaniel Coleman from U.S.A. and Adam Ondra from Czech Republic.
Team France celebrates over Alban Levier's first place win at Toronto's International Federation of Sport Climbing's World Bouldering Cup.