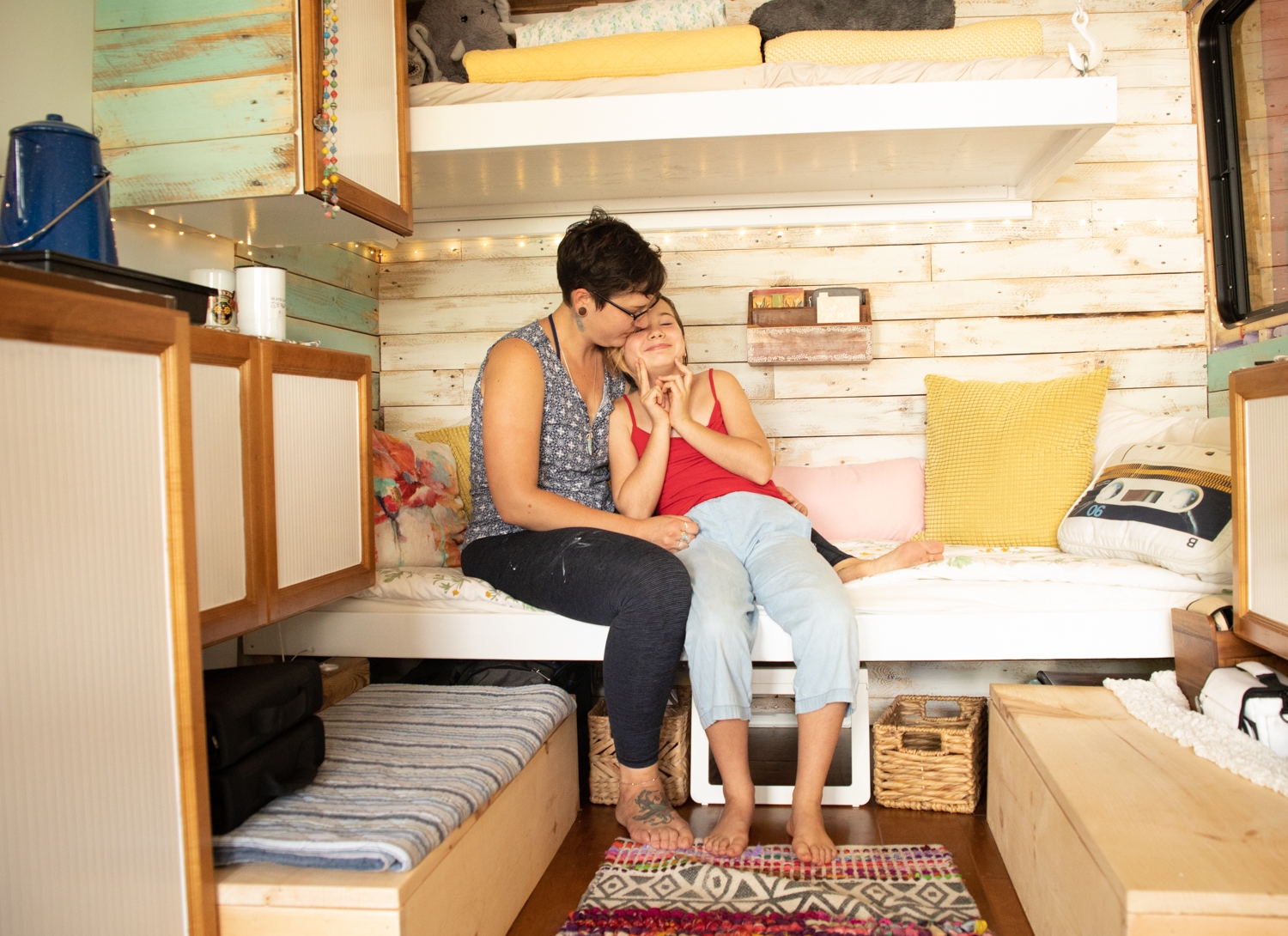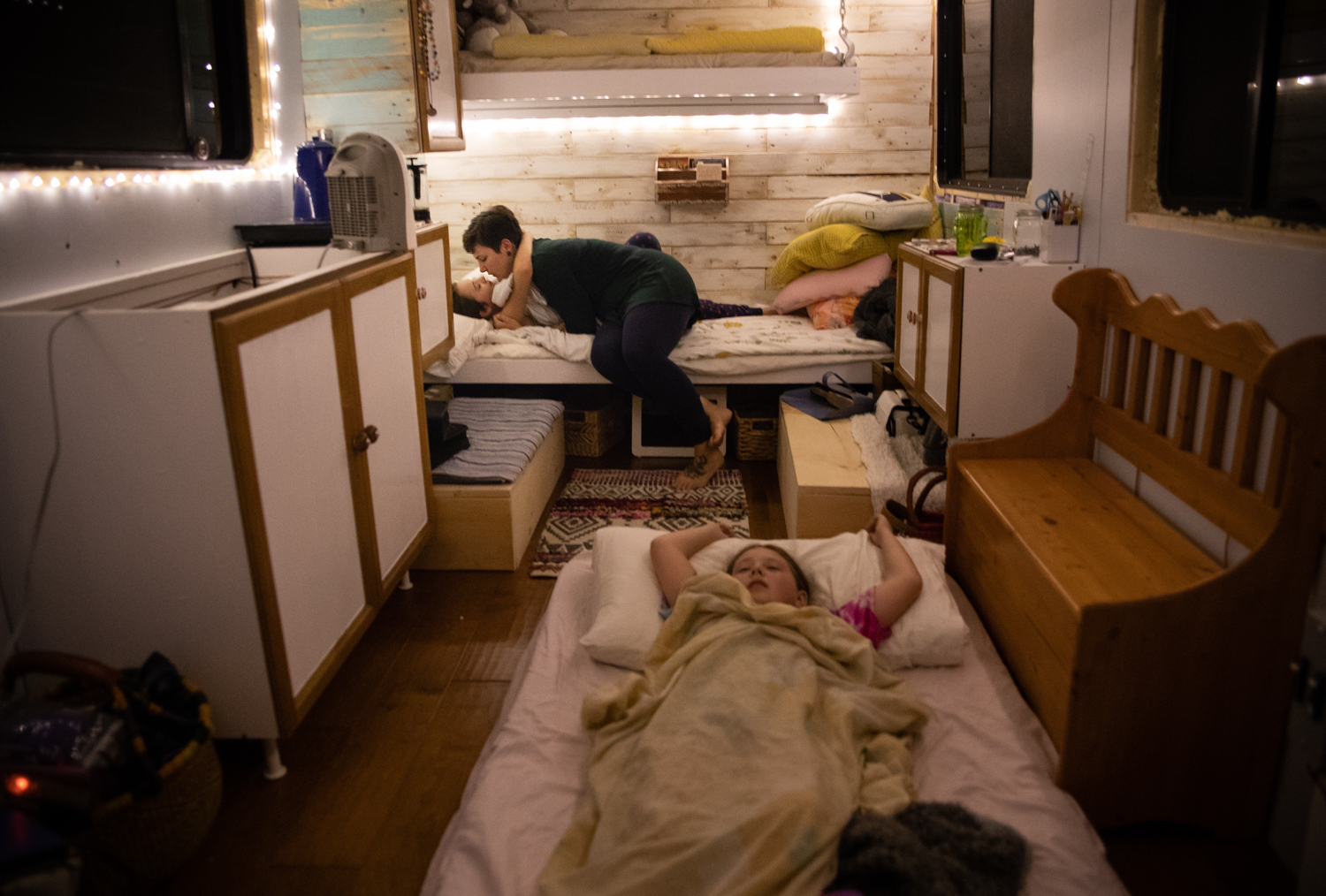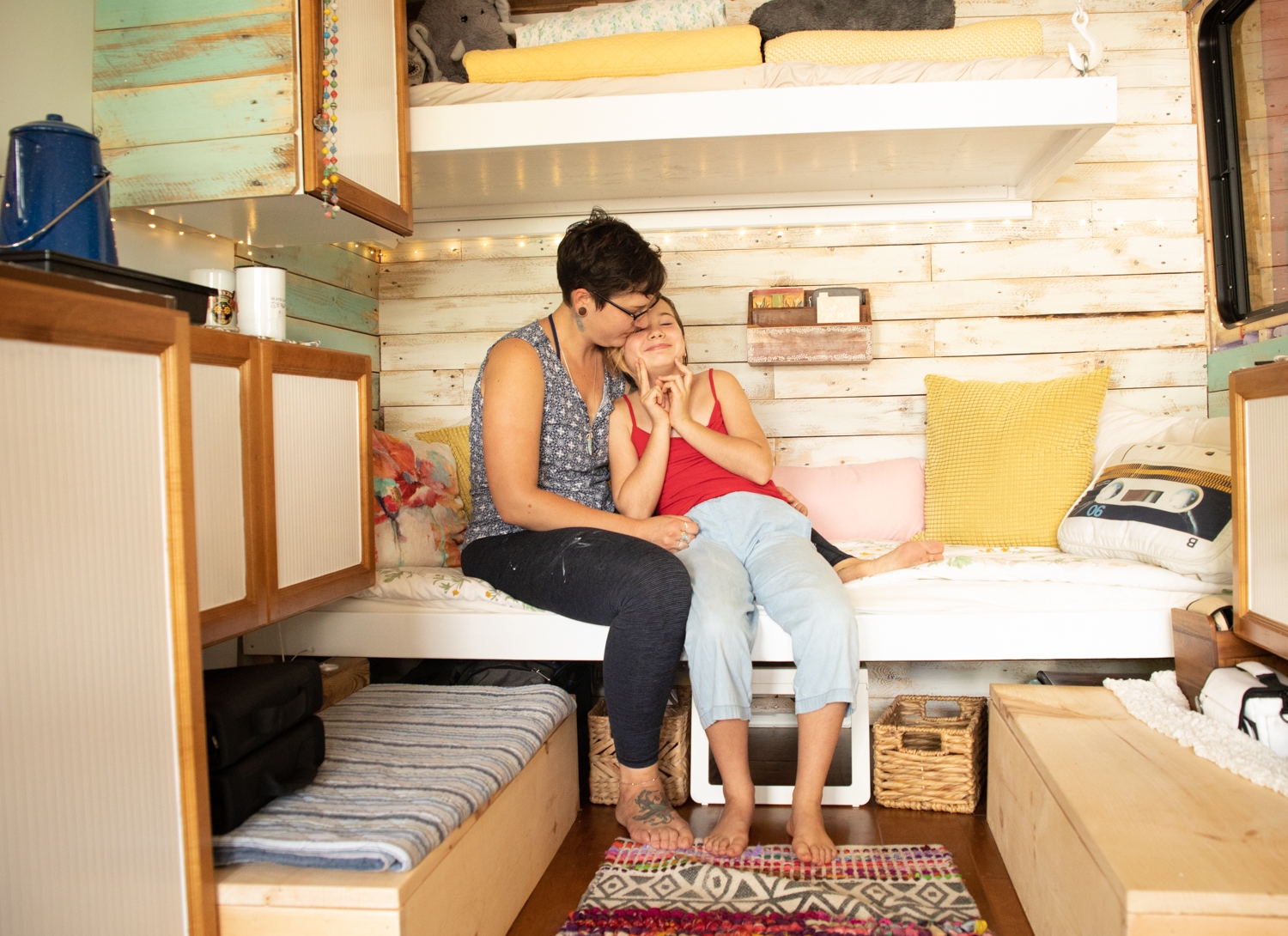 Norland, ONTARIO - Meghan O'Neill, 29 and her daughter Mollie, 10, have moved into a firetruck they have converted into their full-time home. They plan to live and travel full-time through North America while being sustained by Meghan's remote office administration job. "I wanted to do travelling", says Meghan, a single mother, "And I was really frustrated with only having a two-week holiday from the office administration job I was doing. I would see Mollie, we would go on trips together and she would thrive off of travelling and love the experience. She just came out of her shell and was really confident and that's why I was like 'how do I give her these fun adventurous things on a regular basis full-time.'" Mollie is diagnosed with epilepsy and in the past has been on medication so that she behaves in school. Meghan did not like how the medication changed her daughter from a lively girl to someone placated and as a result, dreamt of providing a memorable travel experience for Mollie. Meghan and Mollie have been busy converting their truck into a liveable home for the past few months including furnishing, mechanical and electrical work – everything Meghan has had to learn for the first time.

Meg and Mollie in their firetruck and home they will be living in for the next two years.
Meghan paints the engine cover with a heat insulator to prevent the engine from overheating the driver's area in her truck. Meghan had to learn how to convert her firetruck from videos on YouTube. She is currently learning the mechanics of her vehicle so she will be self-sufficient while on the road with her daughter, Mollie.
Meghan lifts her daughter Mollie to her bunk bed. Currently, there is no ladder to her bunk bed. Meghan and Mollie will have to install a ladder before their trip.
Meghan comforts Mollie in their firetruck home. Meghan became a mother at 18. She says having her daughter repaired her troubled relationship with her own parents.
Meg shows off newly-installed lights on her van. Now her and Mollie's home will have lighting at night.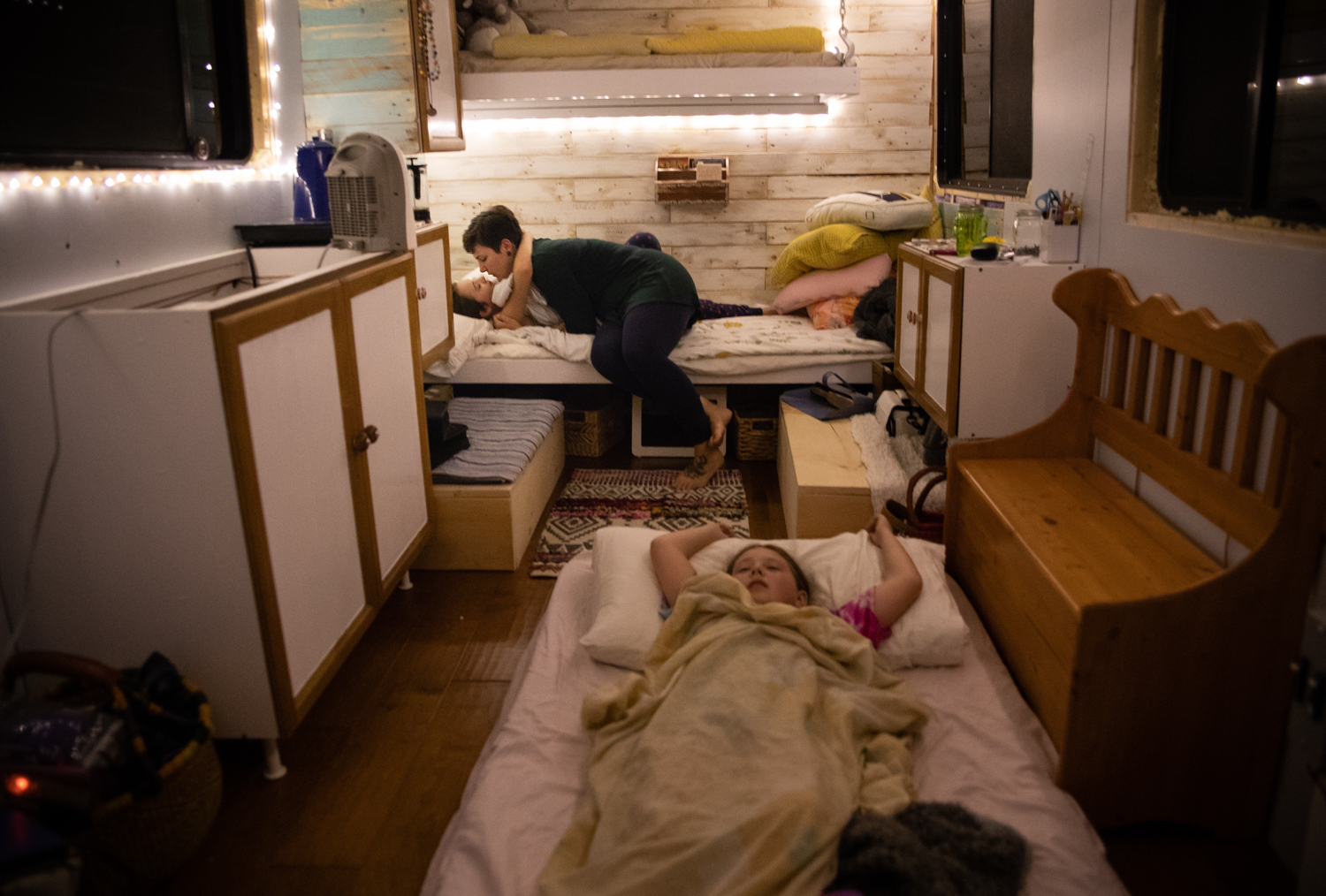 Meg tucks in Mollie and her best friend on a sleepover in the van. Travelling for months at a time without other children to play with will be a change for Mollie so they are trying to get as much quality time with friends and family as possible while still in Ontario.