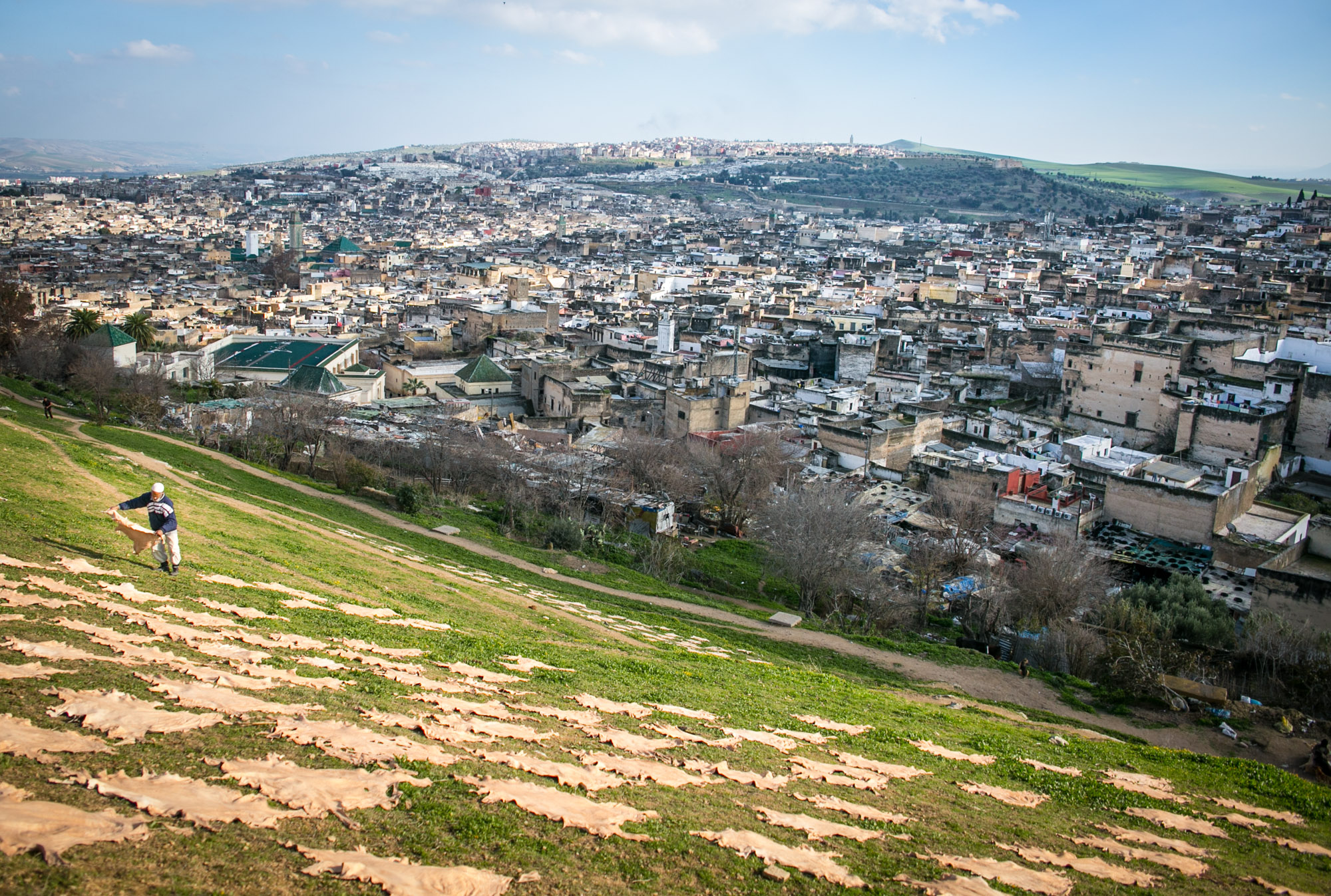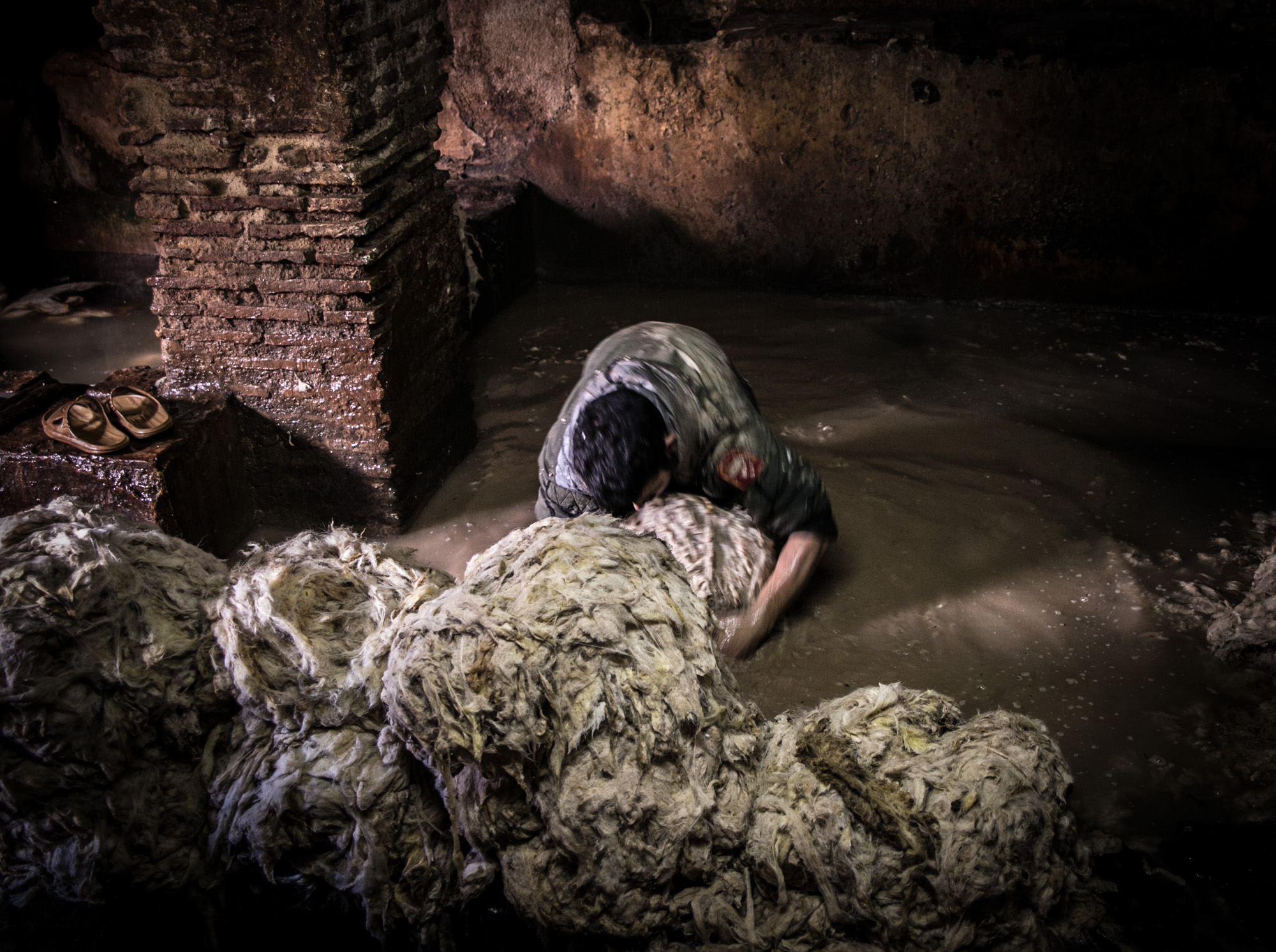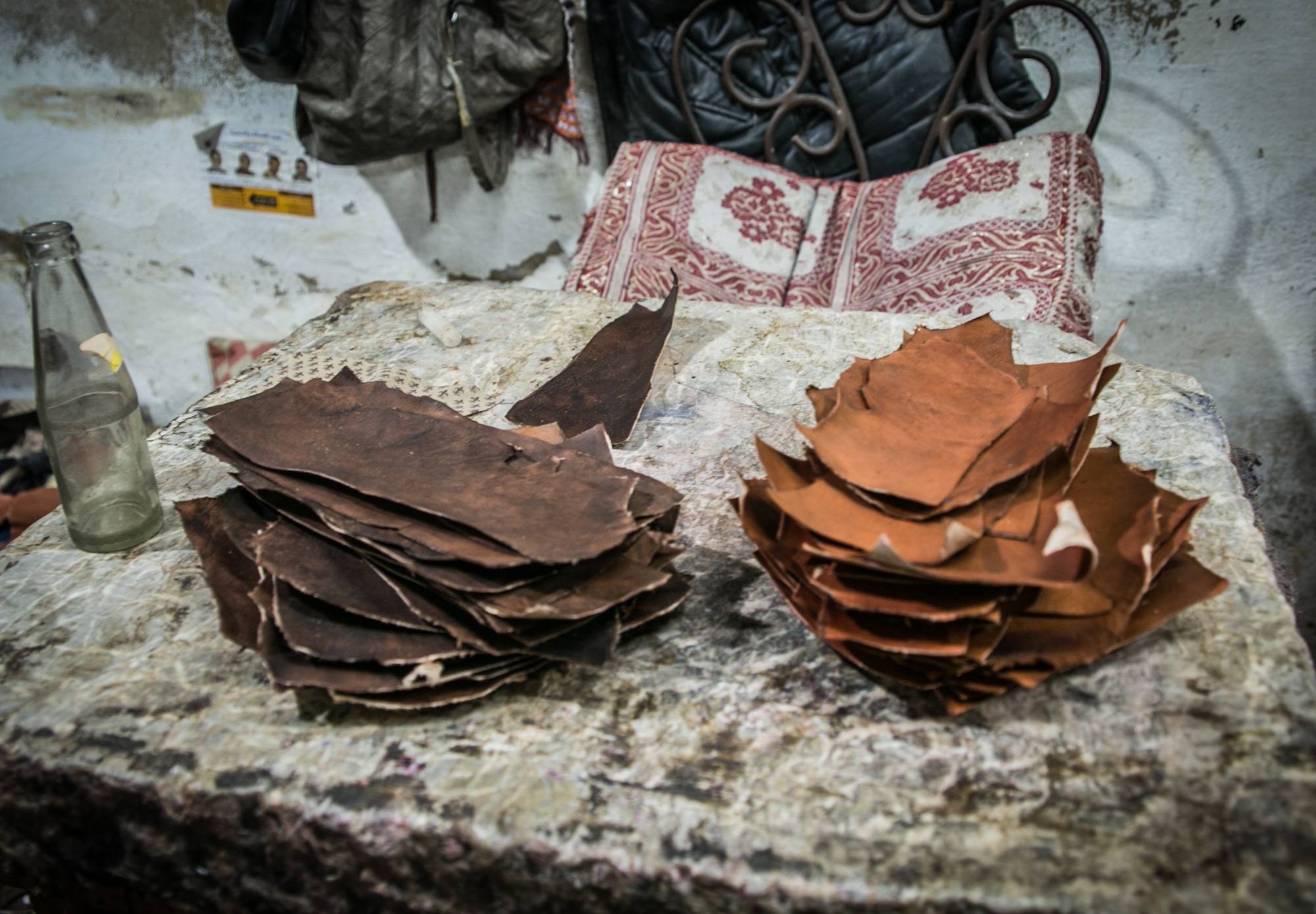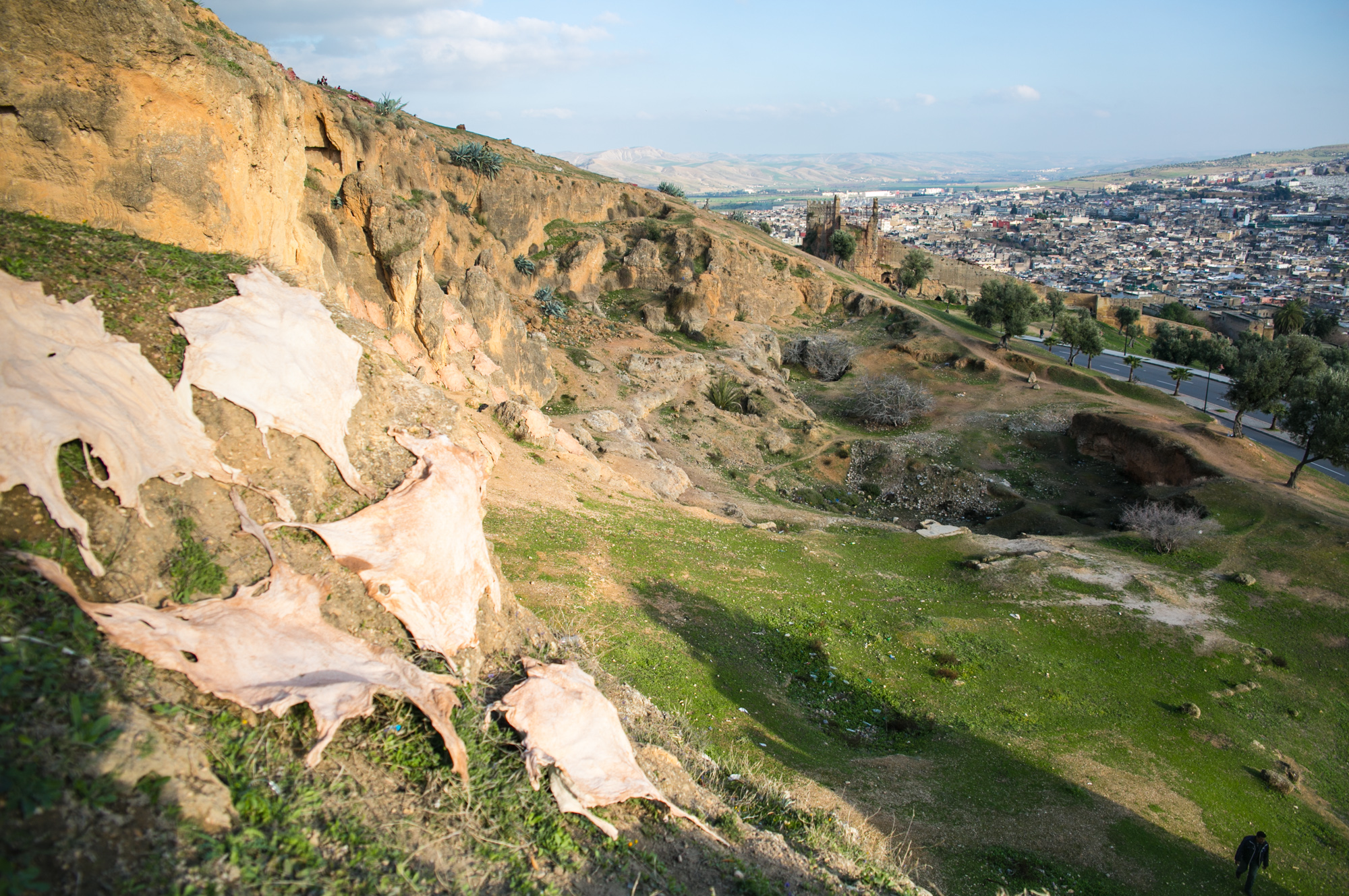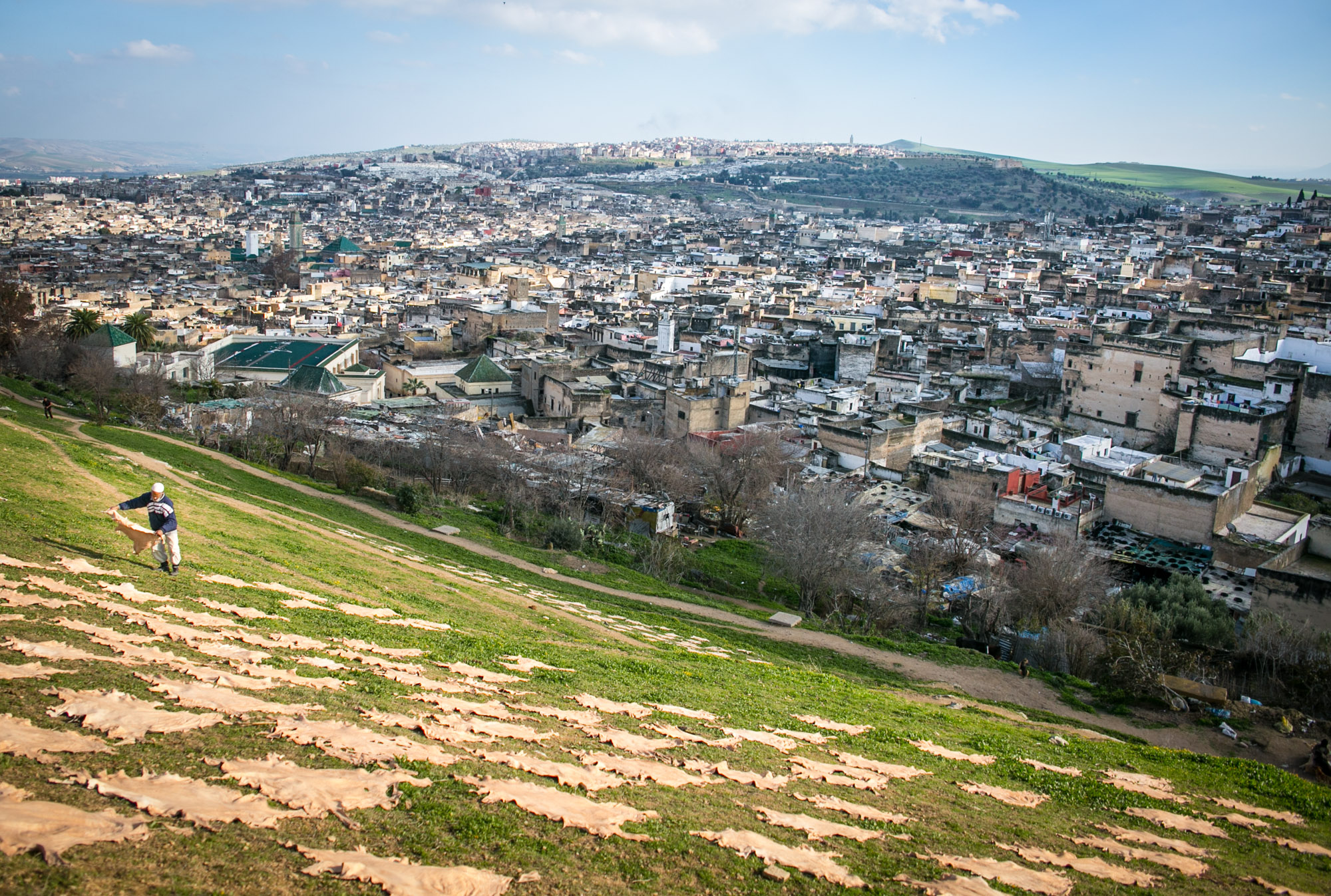 Fez, Morocco, is located in Northern Africa. The city has both Arab and French influences. One of the most important industries in Fez is the leather production industry, which requires several steps: skinning, soaking, drying, stripping and finally stitching.
Inside of the leather tanneries in Fez, Morocco, leather at the beginning stages are soaked in a combination of animal urine, then washed in water and pigeon faeces, which softens the leather. Many workers stuff fresh mint leaves up their noses to cover the smell of the factory.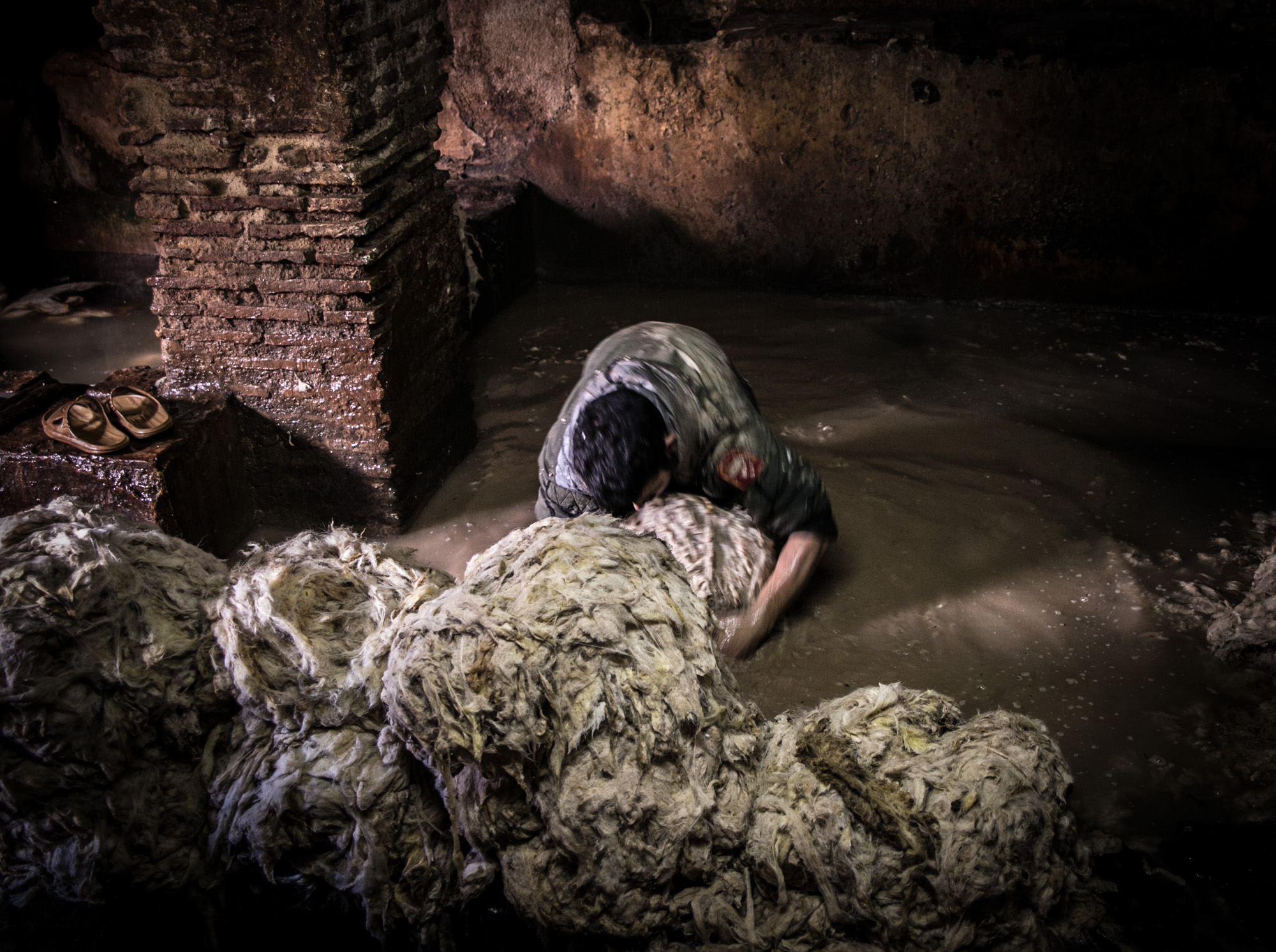 A worker moves the leather that has finished soaking in water and pigeon faeces to the next vat, which will be the leather dyes.
A worker hangs leather to dry at a tannery.
A leather tannery worker lays out dyed leather to dry in the sun at the tannery.
A worker skims off the rough parts of the dried leather.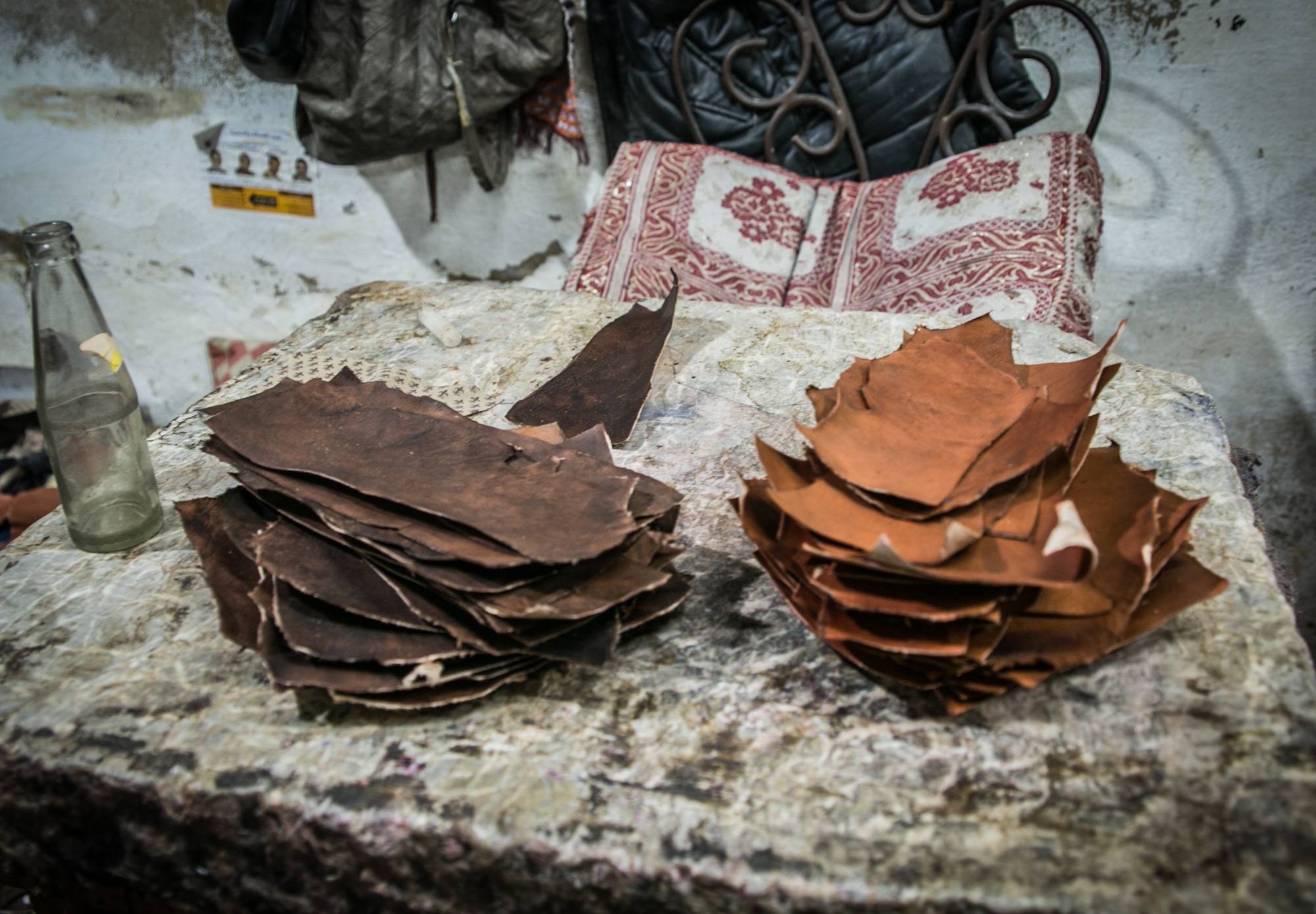 Scrap pieces of leather that have not been used are saved and then glued together to make other products.
Two designers sit in their workshop where they sew together the leather to create the final product for sale in the Moroccan markets. Products can range from bags, luggage, belts, shoes and jackets.
A worker ties up dried leather that has fallen off of a donkey while in the middle of transporting it down the hill.
After the leather has dried in the sun, workers take it back to the tannery using mules.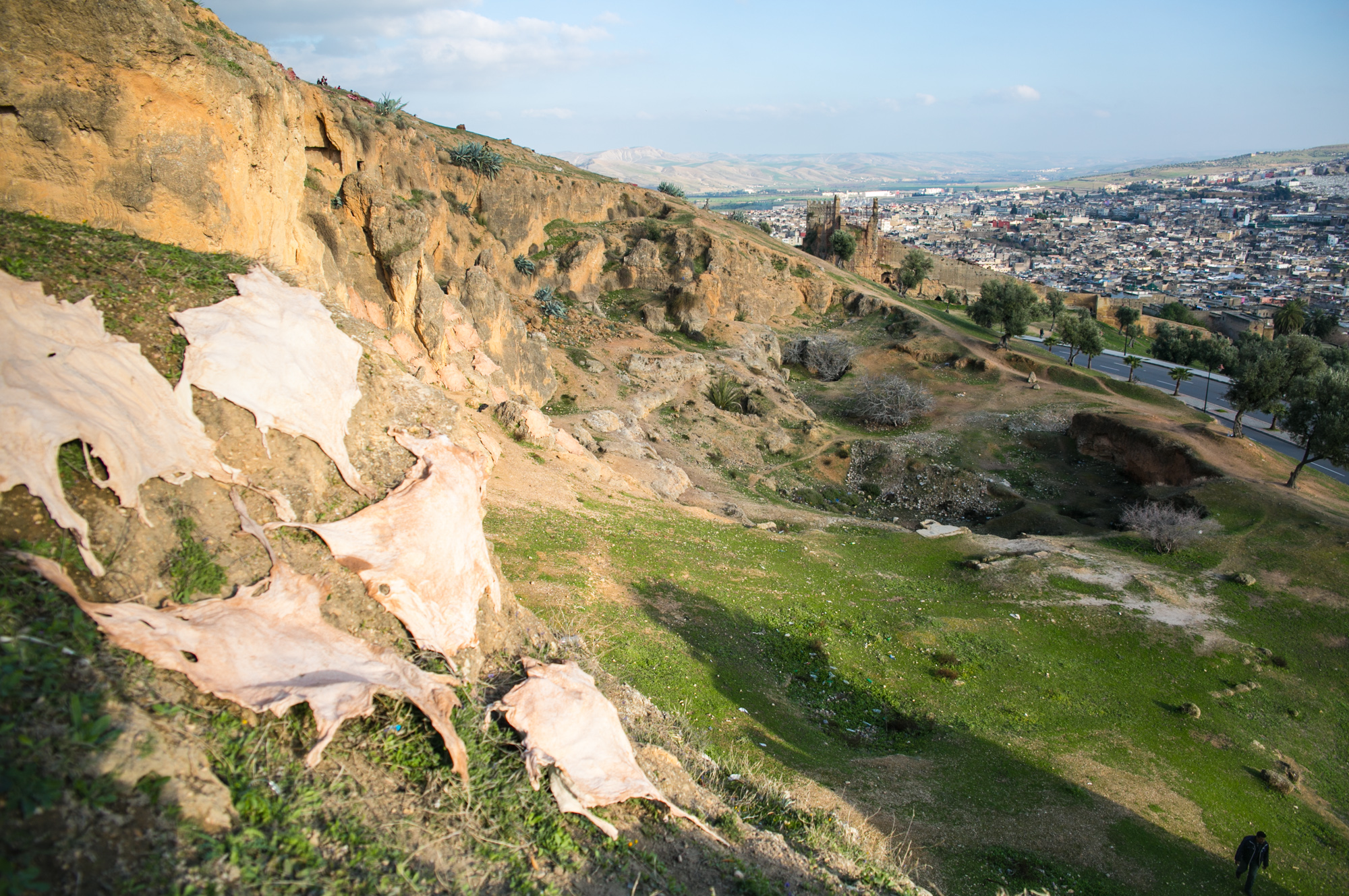 Leather pieces are taken to dry at the top of Fez where there is more open space. The leather is transported by mules for a more efficient production.